We have extensive experience in educating doctoral students (since 1968). At present, IPPT PAN has a choice of two Doctoral Schools: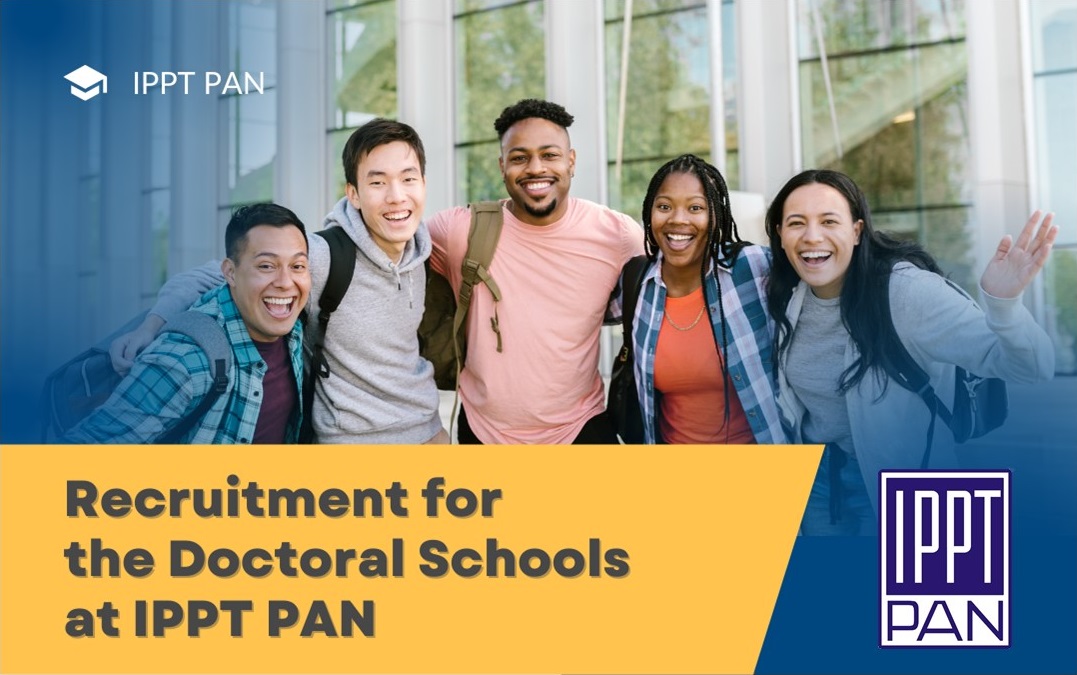 We offer at IPPT PAN:
Research at leading PAN institute,
Cooperation with experienced scientists and young and ambitious research teams,
Access to high-end apparatus and specialized laboratories
Access to high computing power computers
Cooperation with prestigious foreign and Polish science centers, participation in international projects and science conferences
Foreign exchange programmes
Support in applying for additional funds and fellowships
Creative, innovative and friendly atmosphere
A choice of specialized trainings and workshops run by IPPT PAN
Free language courses on various levels of linguistic competence
Support in professional and additional skills development
No academic work required, which means you can devote all your time to scientific research and your education
IPPT PAN research is divided into eight independent scientific units. For detailed information on their activities, follow the departments websites:
On behalf of all TIB PAN Doctoral School consortium partners, prof. Tadeusz Burczyński, director of IPPT PAN, has signed a letter of intent with the IDEAS NCBR company. IDEAS NCBR Sp. z o.o. is a research and development center working on AI and the digital economy, whose mission is to support the development of these technologies in Poland by building a platform connecting academic milieus with businesses.
To apply, students need to have completed Master's degree, demonstrate distinctive interest in science and have high motivation for scientific work.
Currently, the Institute is eligible to confer doctoral and postdoctoral degrees in technical sciences in the following disciplines:
Mechanical engineering
Information technologies and telecommunications
Material engineering
Biomedical engineering