IPPT PAN project, "AD-RESCUE – innovative, adaptive rescue cushion for safe evacuation", financed as part of the LIDER NCBR program, has entered its final realization phase. In September 2022, IPPT PAN and Rekord Rescue sp. z o.o., a rescue cushion producer, signed a cooperation contract. Rekord Rescue holds a strong position in the market of rescue equipment producers. The joint efforts include the implementation of adaptive valves on the structure of rescue cushions used by the Państwowa Straż Pożarna (Polish State Fire Service) for the evacuation and safety of persons at heights.
The project results were promoted by IPPT PAN researchers and the Rekord Rescue company in June 2023 during the 4th International Fire Protection & Rescue Exhibition KIELCE IFRE-EXPO in Kielce, Poland. The new GTX-S1-ADAPT rescue air cushion, which had been based on the producer's structure joined with the pending invention applied by the IPPT PAN, attracted much interest from the firefighting community. The proposed solution will become a world-scale innovation, since, contrary to the contemporary passive solutions, GTX-S1-ADAPT will be the first on the market to provide a dynamic adaptation in response to changing impact conditions, i.e. the evacuated person's mass and velocity. The obtained invention is the result of the joint efforts of dr inż. Rami Faraj, dr inż. Błażej Popławski, mgr inż. Tomasz Kowalski, Jan Całka, mgr inż. Dorian Gabryel i mgr inż. Krzysztof Hinc. The adaptation technology used in the device includes considerations of the accuracy of the process and the device's impact parameters measurements. This original method has been published in the Engineering Structures journal. The research included numerical modeling and simulation of pneumatic absorbers, experimental research, validation based on laboratory demonstrators, and the development of a full-scale prototype.
Currently, the prototype is pending independent research, which will be carried out by a CNBOP-PIB unit responsible for rescue equipment approval of operation for the State Fire Service.


Illustrations 1 i 2 : Rescue air cushion demonstrator in 1:2 scale during experimental drop tests of rescue manikins performed at the drop tower assembled in the IPPT PAN grounds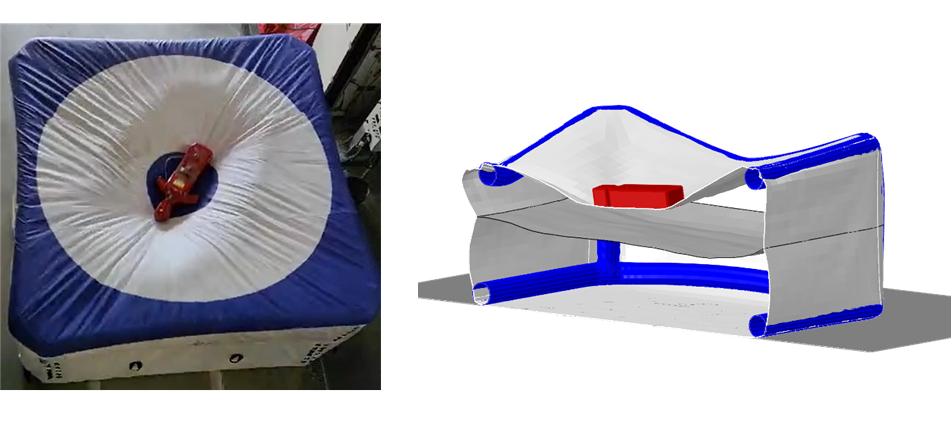 Illustrations 3 i 4: GTX-S1 rescue air cushion during drop tests with a manikin and an original data logger device, and the rescue air cushion's numerical model used for experimental validation.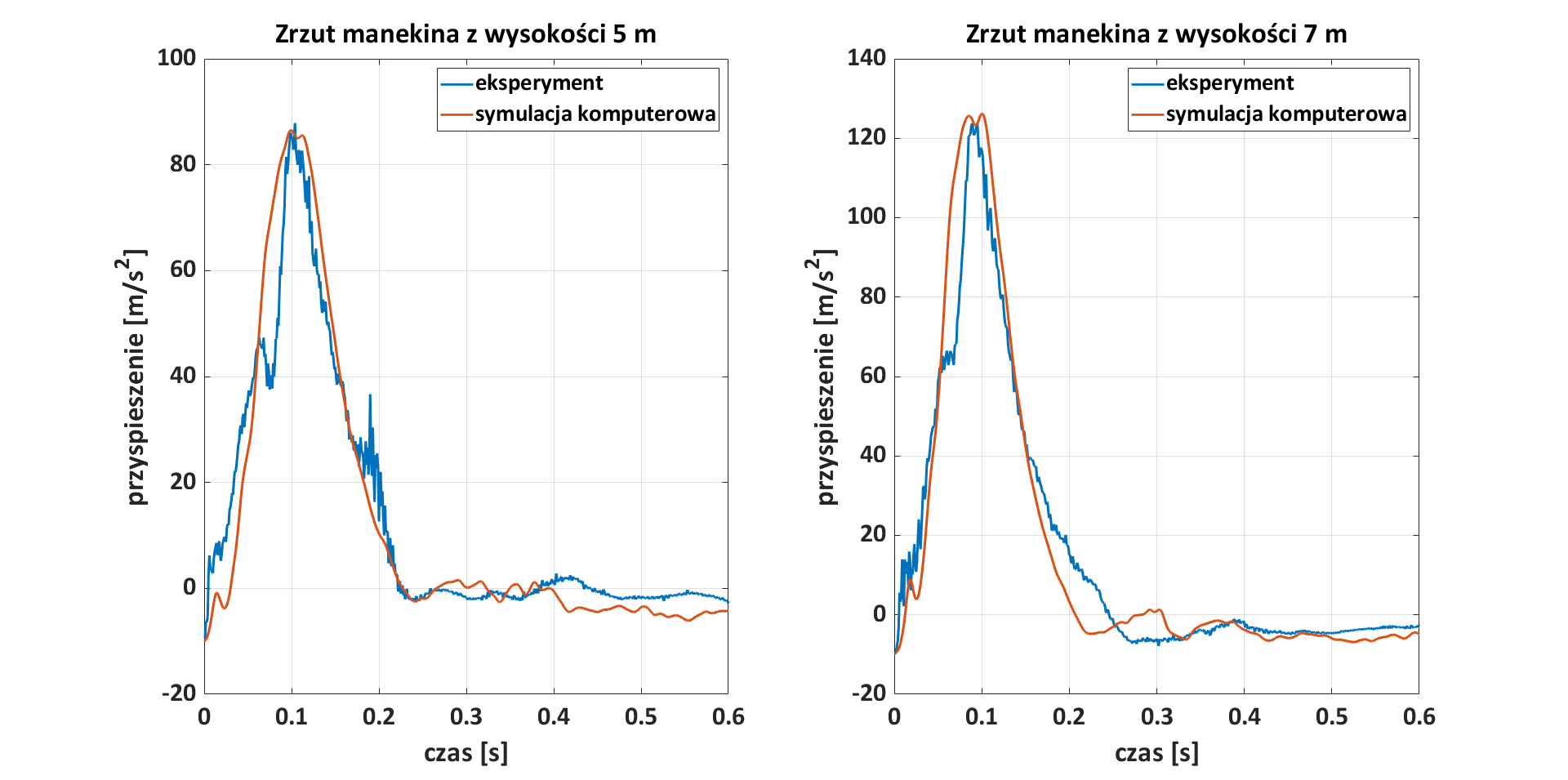 Illustration 5: Acceleration values obtained during sample drop tests performed on the GTX-S1 rescue air cushion in the experiment and in computer simulations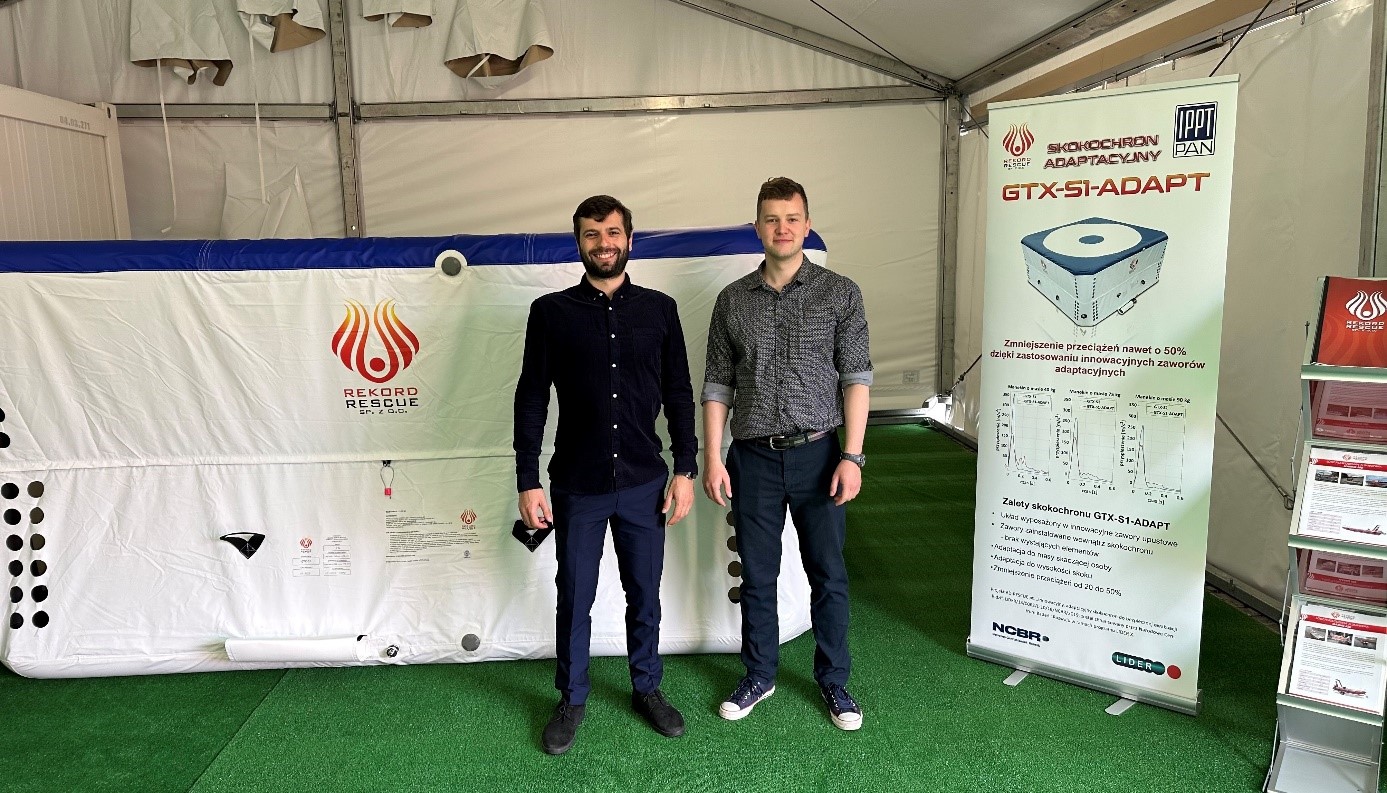 Na zdjęciu: Przedstawiciele IPPT PAN przy skokochronie GTX-S1, od lewej: dr inż. Rami Faraj (kierownik projektu), dr inż. Błażej Popławski
Poniżej materiały promocyjne zredagowane przez firmę REKORD RESCUE: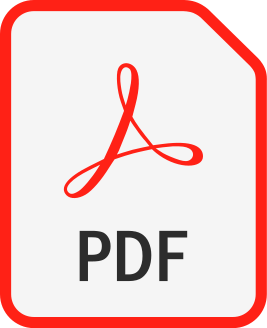 Rollup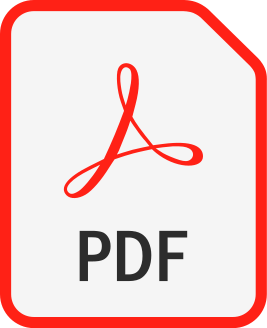 SKOKOCHRON