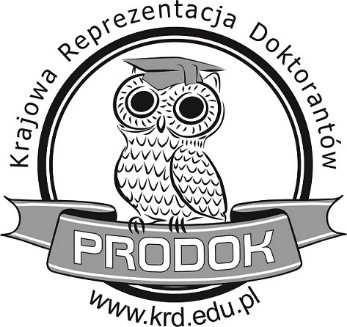 Institute of Fundamental Technological Research has again beaten off all the contestant institutes and is now enjoying another year of victory in the "Most Doctorate-Friendly Institute" competition of the Polish Academy of Sciences.
The competition is organized by the Krajowa Reprezentacja Doktorantów, Warszawskie Porozumienie Doktorantów and Rada Samorządu Doktorantów (three bodies of doctoral candidates representatives: Polish Association of Doctoral Candidates (KRD), association of Warsaw doctoral candidates, and the Polish Academy of Sciences Doctoral Student Council).
Polish Association of Doctoral Candidates (KRD) is a national representative and exponent of the will of the doctoral students community. KRD has the right to express opinions and put forward motions in matters of general importance, including reviewing normative acts concerning doctoral candidates.
The PRODOK/PROPAN competition is held annually and aims at rewarding a university and a Polish Academy of Sciences institute, which have created the best environment for doctoral candidates to study, and have promoted good practices in supporting young scientists in their scientific development.
The jury assesses the recruitment process, programme of studies, process of granting scholarships, process of doctoral candidates' research, fostering international cooperation, preparing professional legal help, providing access to institutes' committees, scientific potential, scientific effectiveness and internationalization.
IPPPT PAN has an enormous potential and experience. It opened its doors to doctoral students as far back as in 1968, being one of the first to do so among the Polish Academy of Sciences institutes.
Currently, there are two doctoral schools on offer at the IPPT PAN: IPPT PAN Doctoral School and TIB PAN Doctoral School. Both schools provide education mostly in the fields in which IPPT PAN is certified to confer doctoral degrees, i.e.:
mechanical engineering
materials engineering
information technologies and telecommunications
automation, electronics and electrical engineering
biomedical engineering
All information concerning research conducted at IPPT PAN Doctoral Schools can be found on the Institute's website, in Research Department tabs.
More detailed information about the recruitment processes, legal regulations and rules of the IPPT PAN Doctoral School can be found: here, and of the TIB PAN - here.
The award ceremony took place on 19 November 2022 (photo credit: KRD).

IPPT PAN diploma – pdf