Piotr Jenczyk, a PhD student at the Department of Mechanics of Materials, Institute of Fundamental Technological Research of the Polish Academy of Sciences, obtained a scholarship for outstanding achievements in the academic year 2021/2022 according to the decision of the President of the Polish Academy of Sciences made on the 2nd of December 2021.
The scholarship, established in 2016, is a special distinction given to the best PhD students from various Institutes of the Polish Academy of Sciences. Each year no more than 10 scholarships are given. The competition is open to PhD students who completed at least the first year of their PhD course and have outstanding scientific achievements in their discipline. Candidacies for the scholarship, after being accepted by the Scientific Council, are sent by the presidents of certain institutes to the president of the Polish Academy of Sciences.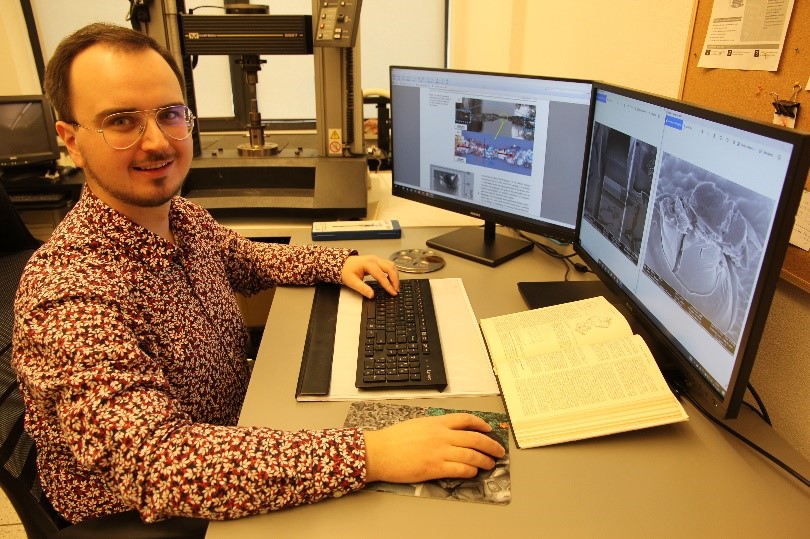 Piotr Jenczyk, MSc graduated in mechatronics from the Faculty of Mechatronics, Warsaw University of Technology.
In 2017 he has started a cooperation with PhD, Dariusz Jarząbek, PhD from IPPT PAN, who was the supervisor of both his engineering and master theses. In 2018 just after graduation, he started a Ph.D. course in our Institute. In 2020, he completed a 5-month internship at Luleå University of Technology (LTU, SE). During this stay, he broadened his competencies in materials fabrication and characterization methods, with a particular focus on high entropy alloys.
The Laureate is employed in the Department of Mechanics of Materials IPPT PAN and he is also a fourth-year PhD student. His research focuses on mechanical and materials engineering. With his supervisor PhD, Dariusz Jarząbek, PhD, they develop the mechanical properties of materials in micro-and nano-scale. The most important techniques used in his research are atomic force microscopy employed to study tribological and viscoelastic properties of polymeric thin films, nanoindentation and micro-pillar compression used to measure mechanical properties of high entropy alloys and metal matrix composites. The work in progress includes micro-beams bending tests which aim to measure the mechanical properties of the interfaces in metal matrix composites and metallic coatings.

His teammates are Michał Milczarek, Hubert Grzywacz and Wojciech Dera with their supervisor PhD, Dariusz Jarząbek, PhD, however he also cooperates with Szymon Nosewicz, PhD (IPPT PAN) on the metal matrix composites, with Marcin Michałowski, PhD (MCHTR PW) on polymers and with prof. Farid Akhtar (LTU,SE) on high entropy alloys.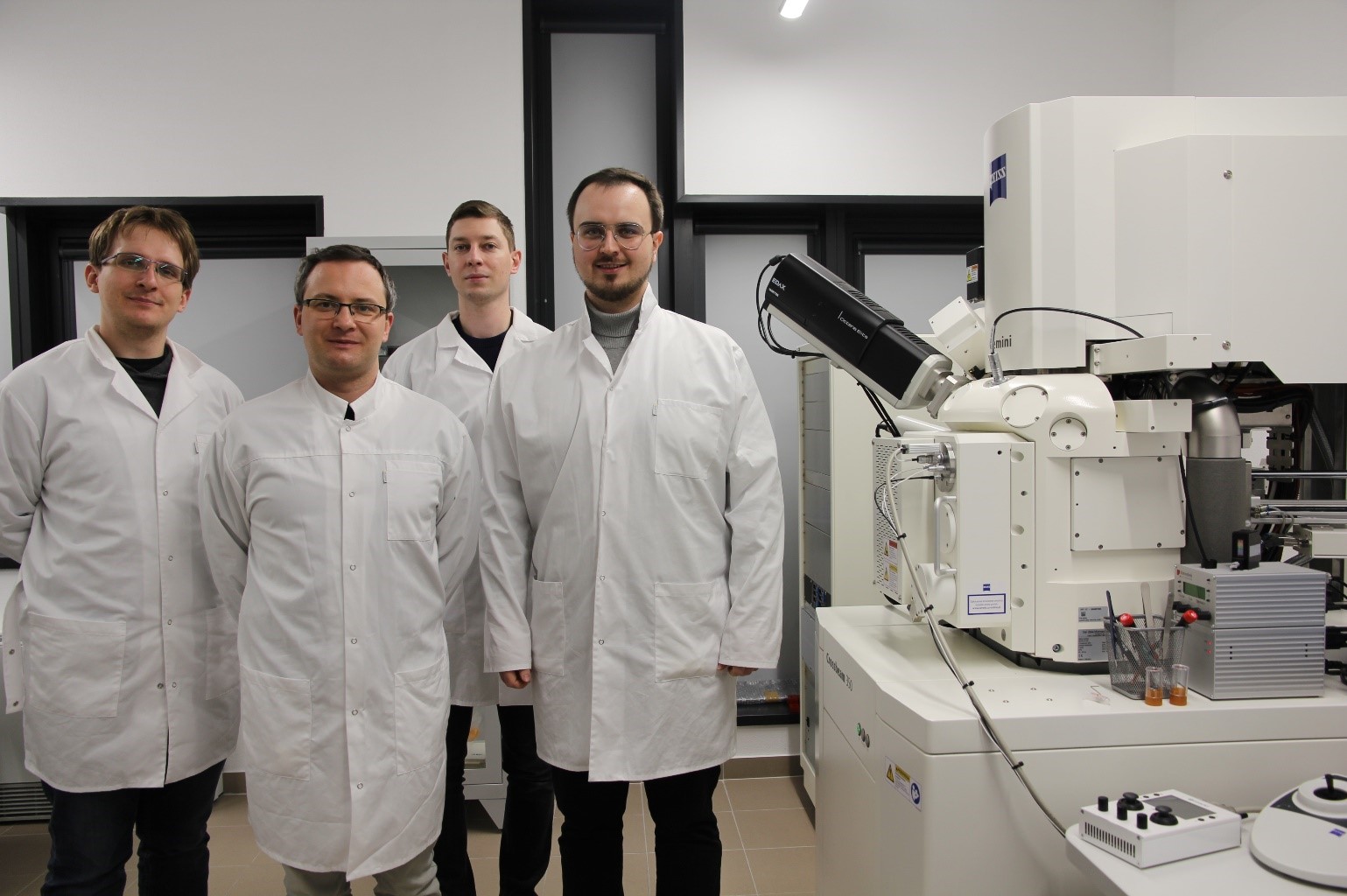 His recognized achievements are the co-authorship of 6 publications with a total impact factor of 30, taking part in 5 projects in IPPT PAN, and the delivery of 2 speeches at the international conferences.
Mr. Jenczyk is also involved in the life of our Institute: he is a member of the Working Group for monitoring the implementation of the HRS4R strategy, the Disciplinary Commission for Doctoral Students and he is a Delegate to the Congress of the National Council of Doctoral Students.