Institute of Fundamental Technological Research, Polish Academy of Sciences, is located in a modern and superbly equipped building in Warsaw, at ul. Pawińskiego 5B on Ochota Campus.
The 6-floor building consists of two main parts, joined together with a glass-fitted atrium and houses laboratories in the majority of rooms. The atrium was built entirely from transparent glass and holds a suspended bagatelle – a set of conference halls "threaded" onto glass gangways. The exterior walls from the northern side of the connecting area seen from the front display a colorfully painted composition.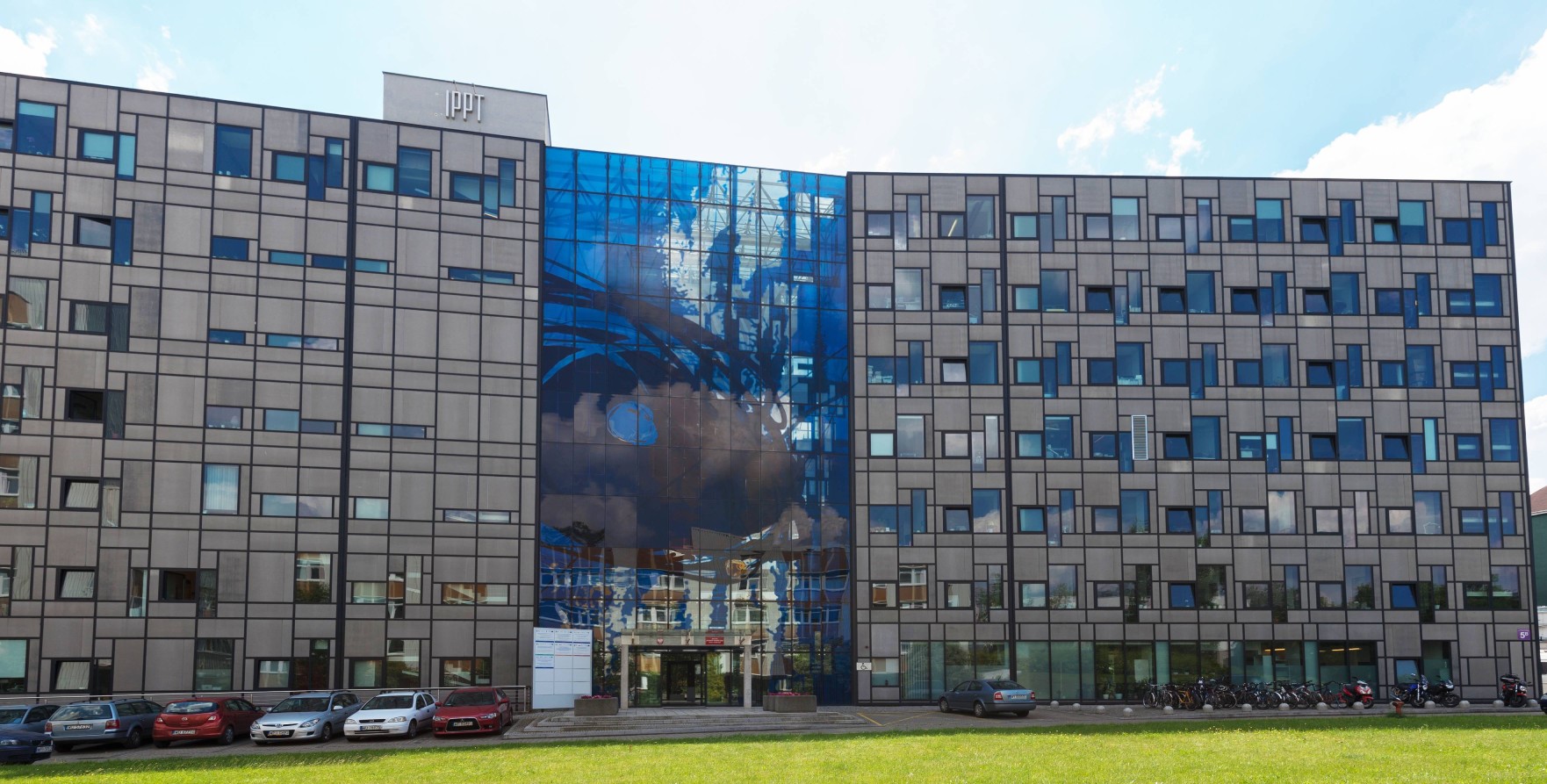 IPPT PAN building facade, seen from the north
The Institute is conveniently situated - only 8 km from the Chopin International Airport in Warsaw. The distance takes about 15 minutes by car.
The newly built IPPT PAN headquarters adjoin the Ochota Campus – a university campus located in the Ochota district of Warsaw (streets: Żwirki i Wigury, Ks. Trojdena, Pawińskiego, Banacha and Pasteura) where you will find a great number of scientific and academic institutions. Our Institute is located in the very center of the Polish Academy of Sciences premises in Biocentrum Ochota.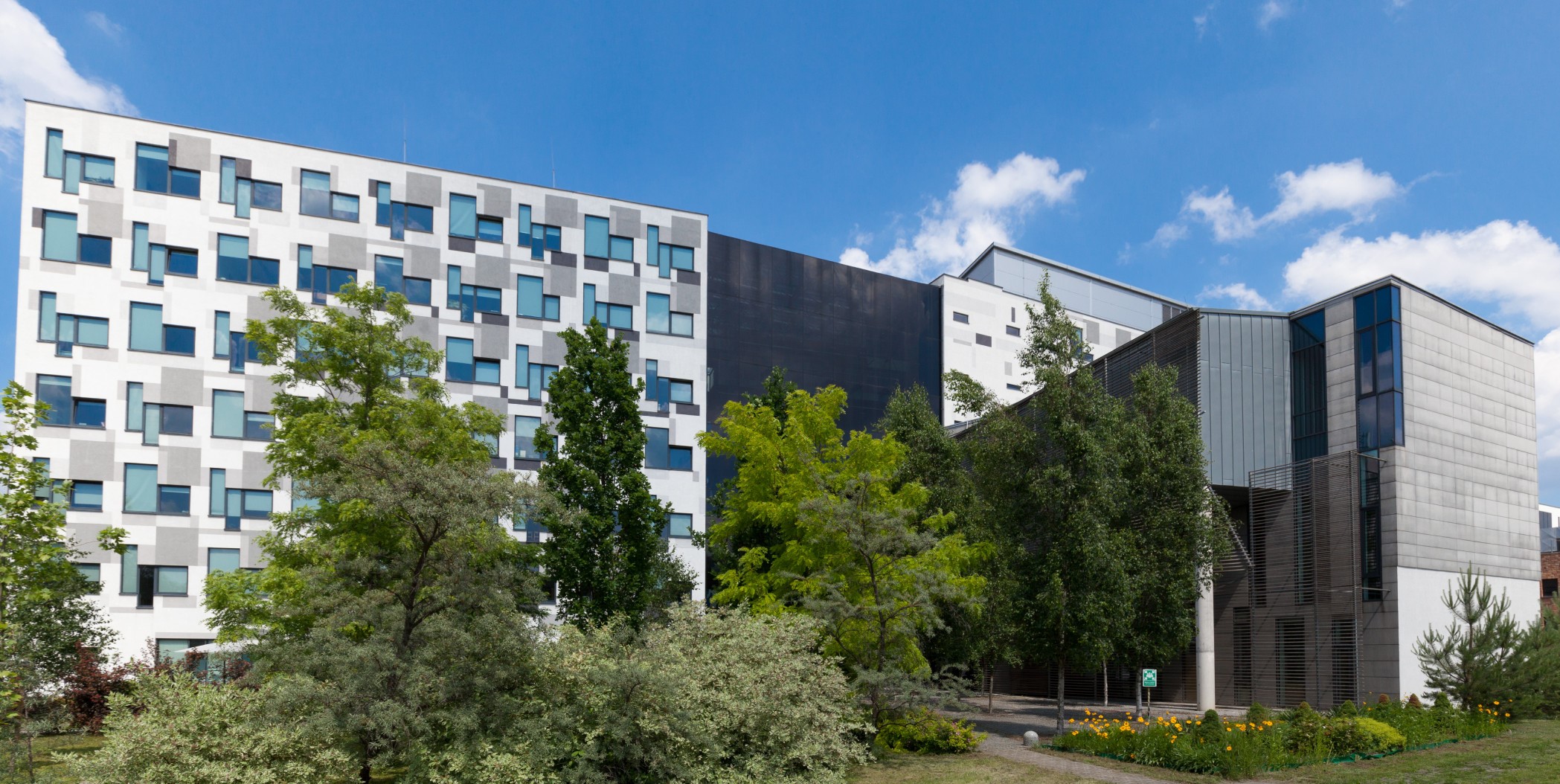 IPPT PAN building, seen from south-west
The Institute's new headquarters were established in May 2009.
IPPT PAN headquarters history
Since the beginning of operation, the Institute has changed its headquarters twice.
In 1953-1958, IPPT PAN was located at the Staszic Palace in Warsaw. The Palace is situated at the corner of Krakowskie Przedmieście and Nowy Świat streets. It was originally built to headquarter (1820-1832) Warszawskie Towarzystwo Przyjaciół Nauk (Polish scientific society) by architect Antonio Corazzi. At present, the Palace serves as the seat of several institutes of Division I of the Polish Academy of Sciences. Since 1981 it has also seated the re-activated Towarzystwo Naukowe Warszawskie. Also, the Palace still headquarters the Polish Academy of Sciences and its archives.
In 1959–2009, IPPT PAN occupied part of the building of what today is the National Bank of Poland at Świętokrzyska 21 street. The construction works, which started in 1948, were originally based on the design of Bogdan Pniewski, but later changed several times in its long-lasting construction due to the changing political situation. At present, work is underway to considerably expand the building and introduce changes in its architectural style.