The title of MASTER OF IPPT PAN has been awarded since 2015 and is the highest-rank distinction of the Institute of Fundamental Technological Research, Polish Academy of Sciences. The award is given to scholars who have achieved the highest level of knowledge and skills in their respective field of science and gained considerable authority, thus achieving an outstanding position among other scientists.
The award has so far been conferred to:
Prof. Andrzej Brandt - 2015

Prof. Witold Gutkowski - 2015

Prof. Michał Kleiber - 2015

Prof. Zenon Mróz - 2015

Prof. Kazimierz Sobczyk - 2015

Prof. Andrzej Nowicki - 2017

Prof. Tomasz A. Kowalewski - 2018

Conferment of the award takes place during an official ceremony organized by the Institute's Directorate. The Awardee receives a diploma and a statuette-sculpture.
See below for photographs of the Official Conferment Ceremony of 26th June 2019.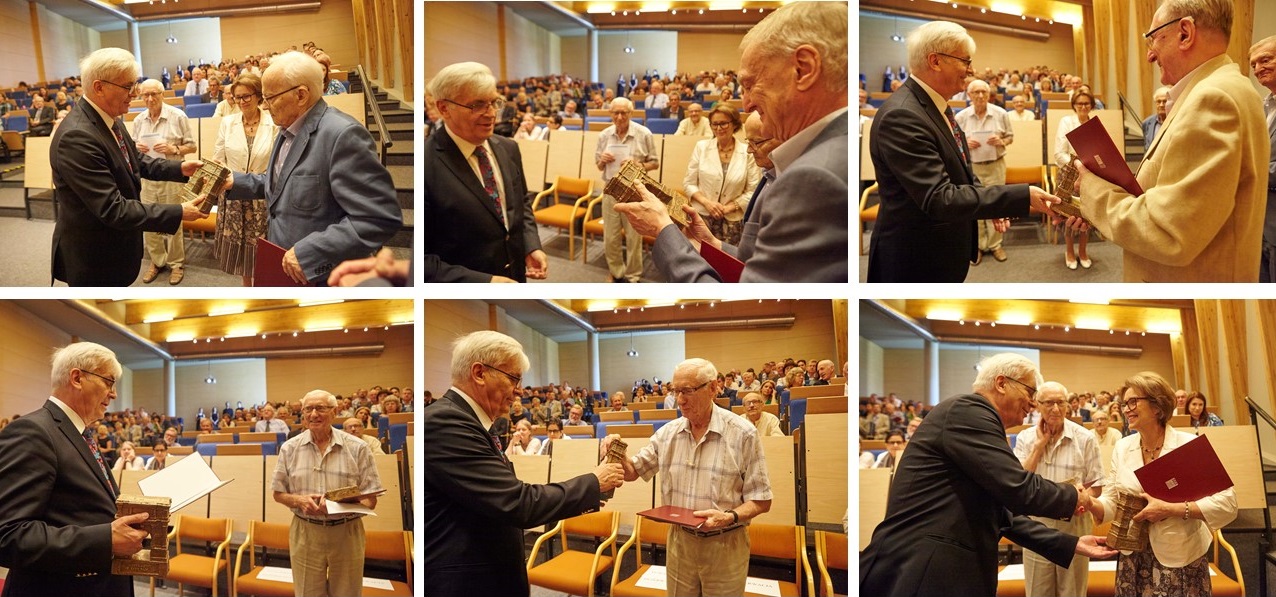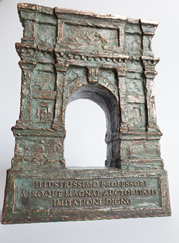 To the left: a statuette-sculpture with an inscription which reads: "For the Master of IPPT PAN". The statuette was designed by Bartłomiej Sęczawa, sculptor, who was inspired by Titus Triumphal Arch in Rome. Historically, triumphal arches were erected to commemorate an important person or event.
The Master of IPPT PAN statuette-sculpture is made of brass and measures 7,87 inches (height), 5,9in (width), 2,75in (thickness). IT weighs 3,4 - 4 kg (7,49 – 8,81lbs).
The inscription on the base reads:
"Illustrissimo Professori Viroque Magnae Auctoritatis Imitatione Digno"

"For an outstanding Professor, exemplary Man of supreme authority"