On 12 October 2018, our Institute has been visited by Prof. Felix Unger, President of the European Academy of Sciences and Arts (EASC). The guest were greeted by Prof. Michał Kleiber – Vicepresident of EASC, Prof. Tadeusz Burczyński - Director of IPPT PAN and Prof. Janusz Szczepański - Deputy Director for Research.
| | |
| --- | --- |
| | |
Professor Felix Unger studied medicine at University of Vienna, graduating in 1971. In the year of 1978, having received his Ph.D, he became Assistant Professor (and later Full Professor) of Surgery. In 1986 he performed the first artificial heart transplantation in Europe. In 1990 he founded the European Academy of Sciences and Arts, together with cardinal archbishop of Vienna Franz König and philosopher Professor Nikolaus Lobkowicz. From 2001, he has been the President of the European Institute of Health. Prof. Unger is a member of a number of academies of science: a corresponding member of the Academy of Sciences and Arts of the German Federal State of North Rhine-Westphalia, Latvia, Slovenia and Serbia; a regular member of the German Leopoldina, Slovakia and the New York Academy of Sciences; and the world and the Montenegrin Academy of Sciences and Arts. More: pdf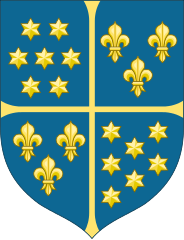 The European Academy of Sciences and Arts (Latin: Academia Scientiarum et Artium Europaea) is a learned society of around 1,700 top scientists and artists who approach the questions facing Europe and the globe in various colloquia and publications. Among its members are 31 Nobel laureates. Not focused on financial gain, the academy is funded by the European Union, Austria, public agencies and private sponsors, while remaining ideologically and politically independent.
More: www