We are very pleased to announce that the list of winners of the first edition of the competition PASIFIC Postdoctoral Fellowship Program (scholarship program of the Polish Academy of Sciences) includes Dr. Adi Adumitroaie, who will implement the project: "3D Printing of High Performance Polymer Composites (3Dfy)".
In the first edition of the PASIFIC Postdoctoral Fellowship Program, 348 applications from scientists from 60 countries were submitted, and 35 winners from 15 countries were selected to conduct their research at the Polish Academy of Sciences. Their projects cover 17 disciplines from all three panels - physical sciences and engineering (15 fellowships), life sciences (10) and social sciences and humanities (10).
Project "3D Printing of High Performance Polymer Composites (3Dfy)", Dr. Adi Adumitroaie
The project aims to develop and prove an innovative 3D printing processing method for the target high performance composite materials and their applications. For this, the following challenges are approached:
considering the continuous fiber reinforcement (e.g., carbon, glass) that inherently provide superior mechanical performances (e.g., stiffness, strength) to the composite;
considering the high performance thermoplastic matrix (e.g., PEEK, PEKK, PEI, PPS) with superior thermo-mechanical performances (e.g., thermal, chemical, radiation, environmental, abrasion, resistance, fracture toughness) for the 3D printed composite. The innovation aspect refers to a new type of extrusion head able to process a new feedstock type compared to the current state-of-the-art dealing with the same problem, and the afferent composite 3D printing new method and technology. The market available pre-impregnated composite tapes of rectangular cross-section are used as feedstock instead of the in-house and proprietary pre-impregnated filaments of circular cross-section (as currently done by other players on the same market segment). The project addresses the coupled aspects of (a) multiphase (polymer matrix and reinforcing fibers) feedstock materials for the composite 3D printer; (b) composite 3D printing processing technology for the feedstock materials; (c) performances of the output 3D printed composite materials. The project covers thus multi-disciplinary, multi-physics and multi-scale aspects including materials science and technology (reinforcing fibers and polymer matrix constituents, their compatibility, polymer matrix formulation, additives and modifiers needed according to the processing method); feedstock material development; process technology; product (composite 3DP extrusion head) development; digital manufacturing, automation and control; composite materials design, analysis and physical testing; virtual modeling and simulation; process and product validation. The project builds on previous RDI of the PI dr. Adi Adumitroaie, and aims at continuing the initial RDI, increasing the TRL and advancing the technology to the market.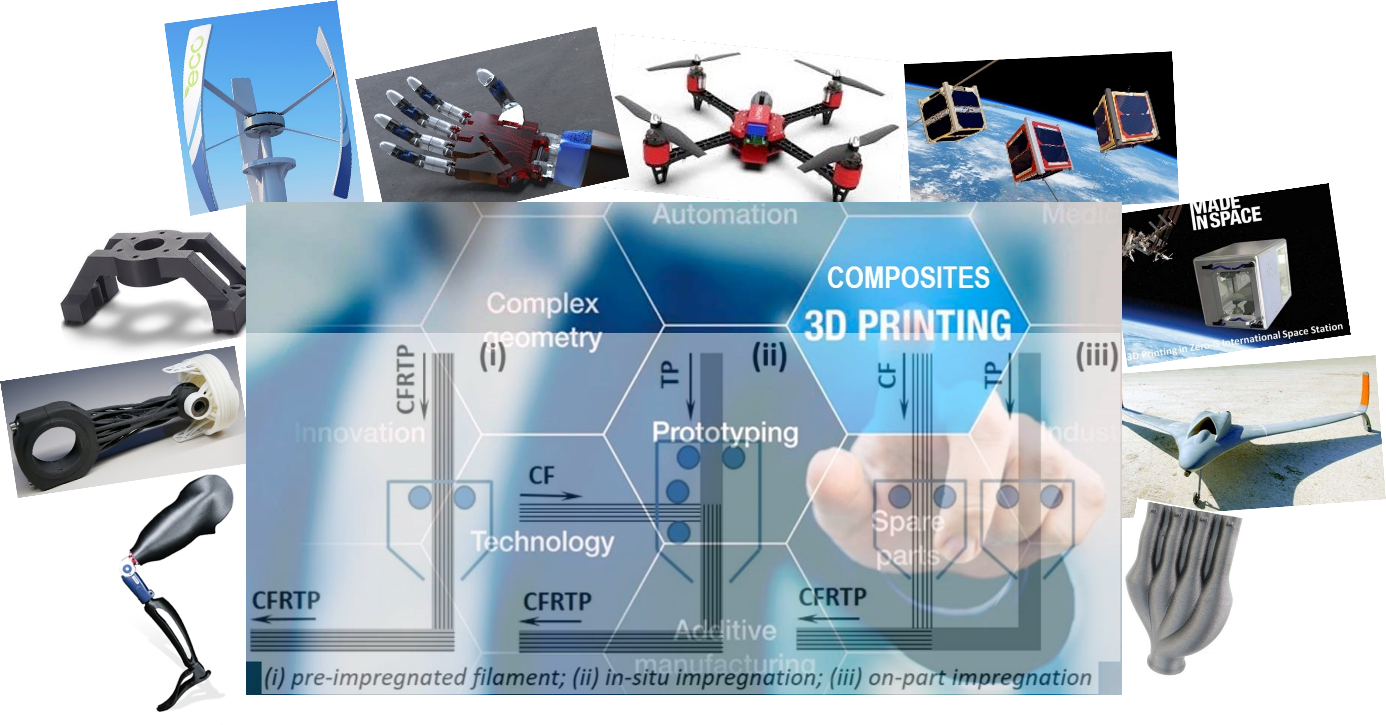 This project has received funding from the European Union's Horizon 2020 research and innovation programme under the Marie Skłodowska-Curie grant agreement No 847639.
Contract: Grant Agreement no. 847639 - PASIFIC
Contracted period: June 01, 2022 / June 01, 2024
Financial resources: 194,136 EUR
Type: EU MSCA co-fund
More about the PASIFIC programme at IPPT PAN – www.